The very final stages of the Most Deserving Sports Hero award have arrived. Since beginning in May, the award has been through nationwide nominations with some fantastic sporting enthusiasts having been brought to our attention.
Nominations were sent in for people from Croydon to Carlisle, for their participation across a range of sports, from wheelchair basketball to rugby league. With so many great nominations, judging wasn't easy, but eventually the final five were chosen. Each finalist has shown outstanding commitment to their sports club, and it's that which has placed each of them in good stead to become the Most Deserving Sports Hero.
Whilst the public were invited to vote for the finalist they wanted to win, local media also showed support for their resident sport – star, by publishing their stories in local and online papers.
Voting has now closed, and we're this close to revealing the winner – as decided by you, the UK public.
We would like to take this opportunity to thank the nation for nominating and voting in their droves, and giving recognition to their local sporting heroes.
For the final time, here is a run-down of our five finalists…
Andy Teagle – Solihull Triathlon Club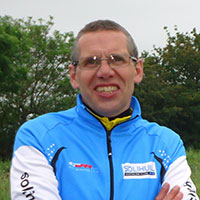 Andy has been a coach at the Solihull Triathlon Club for eight years, encouraging budding triathletes to take part in events. Andy has a goal to compete for Great Britain in the long term, all the while taking on both local and national events. Andy holds several posts in junior coaching, and is an active part of the funding of young British athletes' development and is currently studying for a BTF level 3 Coaching Qualification.
See Andy's full nomination story here.
Barbara Dimmer – Fareham School of Gymnastics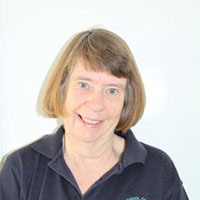 The 400 member strong gymnastic club started by Barbara's daughter, has gone from strength to strength since opening ten years ago. Having initially started in admin, Barbara is now a coach and runs classes every night of the week, as well as weekends. Barbara has come through several illnesses over the years, but consistently puts in effort and dedication to developing young talent in Fareham.
See Barbara's full nomination story here.
Betty Codona – Sheffield Hatter's Basketball Club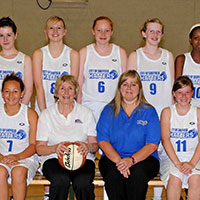 Betty has established a name for herself after winning more national titles as a coach than anyone else in the history of British basketball. She is known locally as 'the Alex Ferguson of Basketball', progressing from coach driver through to chairperson and has even received an OBE in 1998 for her devotion to the sport. After founding the Sheffield Hatter's Basketball Club in 1962, Betty has continued donating her time to the club for the past five decades.
See Betty's full nomination story here.
Jeff Moses – Barrow Amateur Boxing Club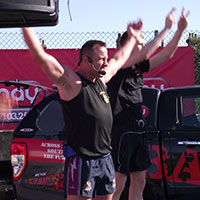 Aside from his title as 'a rock' for the people he coaches at the Barrow Amateur Boxing Club, Jeff has also raised over £10,000 for charity during his time there. His hard work has spurred on a close knit community supporting the club and his coaching efforts, as well as gaining recognition at local competitions and charity events.
See Jeff's full nomination story here.
Keith Huggins – Ashleworth Woodpecker's Youth Football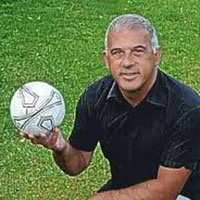 With over 20 years of maintaining the team's amazing successes, Keith is now the chairman of the Ashleworth Woodpecker's Youth Football club. His efforts extend over the pitch, marking out the games and refereeing, as well as to the admin side, consistently keeping the website up to date. The club holds an 8 year winning streak at county-level fairs after Keith's sportsmanship supported the teams involved.
See Keith's full nomination story here.
We invite you to visit the award site, this Friday 25th July, when the winner will be revealed!