Summer is over and schools are back for the new term. While you can breathe a sigh of relief as you get a break from endless childcare duties, your car may not be so happy to see the return of the school run.
If your motor is on its last legs and isn't going to make it to the end of term, why not check out some of the great family-friendly machines below. These models offer lots of space, practical interiors and should be sturdy enough to cope with the worst your kids can throw at them.
Volvo XC90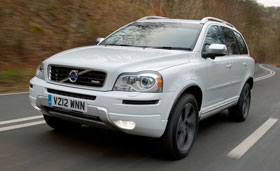 When it comes to off-roaders, they don't come much bigger than the new Volvo XC90. This seven-seat monster may be a bit tricky to thread through tight city streets, but the flipside is the huge amount of space you get inside, with properly usable rearmost seats – unlike in many so-called 'seven-seaters'.
The recently released plush new model has already impressed us with its excellent safety credentials, and given the new release you should be able to find some fantastic deals on the older model, which has proven a family favourite since 2002.
Whichever you go for you'll get a spacious, comfortable and well-equipped machine which should last for many years to come. Take a look at used Volvo XC90s here.
Renault Twingo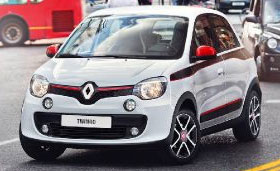 At the other end of the family car scale is the tiny Renault Twingo. This diminutive machine is incredibly manouevrable around town with a very tight turning circle and should fit into most gaps around the school gates. Despite its size it offers plenty of room on the inside for four passengers too and the boot is a handy size.
With funky looks and the option of lots of different colour trim inside and out, you can personalise your car to suit your tastes – just make sure you don't let the kids go wild with the colour options as red wing mirrors, red exterior trim, red dashboard details and red seat trim might be a little excessive…
The Twingo may be small, but it scored an impressive four-star crash test rating when tested recently. With prices starting from £9,495 the Twingo offers a lot of car for the money. If you have less to spend though, check out used Renault Twingos for sale here.
Citroen C4 Picasso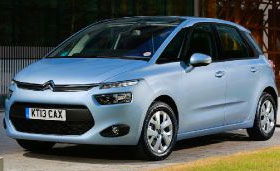 With its zany cartoony styling, the C4 Picasso should get lots of attention from children at leaving time. It should also receive knowing glances from Picasso-owning parents, as this Citroen is a hugely practical machine, despite its funky styling. You can even fit three child seats in the back as there are three individual rear seats – which is a rarity even amongst family cars.
If you regularly cart around a number of passengers you could opt for the Grand C4 Picasso, which has seven seats, with two usable rearmost seats. Thanks to the huge windscreen and optional glass roof, the interior is nice and bright and with big windows kids should have a good view out too.
Have a look at used Citroen C4 Picassos here.
Skoda Octavia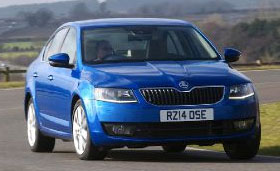 This sensible hatchback may not look that big, but you'll struggle to fill the massive boot and there's plenty of room for passengers on the inside. With a huge range of models to choose from, you should be able to find an Octavia to suit, whether that's a nippy and economical petrol model or a top-spec diesel model – all of which are well equipped.
Despite its interior size, the Octavia is more than manouevrable enough and it drives well, whether you're pootling around town or zooming along the motorway.
See our used Skoda Octavias for sale here.
Nissan Qashqai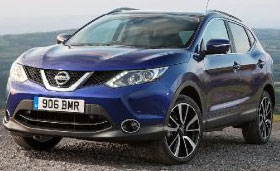 This 'crossover' off-roader has sat at the top of the UK car sales charts for several years and the reason for that is its butch 4×4-style looks, practical interior and affordable prices. The new Qashqai came out at the start of 2014 and continued its predecessor's success, adding several nippy but economical engines and a sharper new look.
Buyers can choose from several frugal diesel versions and a sprightly turbocharged petrol, which all give a good compromise between low fuel bills and good acceleration.
Search for a used Nissan Qashqai here.
Whether you're after a small city car for easy parking in tight spaces, or need a huge seven-seater as your main family transport, there are plenty of appealing options to choose from whatever your budget. Why not use our Smart Search now to find the right car for you?
Picture: Manufacturers