Holding a licence to drive on Britain's roads is a big responsibility. As a vehicle driver it's up to you to ensure that you, your passengers and other road users are safe.
Traffic rules and regulations are strictly enforced by the police and local councils – and members of the public are known to be vigilant with fellow drivers when it comes to ensuring the correct standards and practices.
If you're caught breaking the law on the road, you risk a fine, points on your driving licence and could even be sentenced to serve time in prison. Local councils also have the power to levy fines for improper parking.
You'll find there are online resources available to help you get to grips with the rules of the road, applicable whether you're starting out on the path to a full driving licence or are an experienced motorist.
The Highway Code provides guidance and advice for everyone including pedestrians and cyclists. Among many other things, it contains safety tips for driving in bad weather, the meaning of traffic signs, and how to signal to other drivers and road users.
If you have any general queries about motorist laws, check out our miscellany of driving regulations, below.
I've committed a driving offence. What happens next?
If you are caught committing a driving offence by the police or a speed camera, you can typically expect to receive a penalty in the post – or a court summons. If you receive 12 points on your licence, you will be disqualified from driving anywhere from six months up to three years depending how quickly you accrued the points. Drivers who have been qualified for two years or less face the same punishments for going over six points.
– Speeding
Speed limits apply to all of Britain's public roads. If you are judged to have broken these speed limits, you may be pulled over by police or caught by a speed camera, in which case you may get a fixed penalty notice (FPN) sent through the post to your home address.
A Fixed Penalty Notice (FPN) carries an automatic three points on your driving licence and a £100 fine. However, you may instead be offered a place on a speed awareness course, which will save you the points but still costs £100 to attend.
It's worth noting that there is no law to say that speed cameras have to be signposted ahead of their placement. This is to encourage drivers to observe the speed limits wherever they go.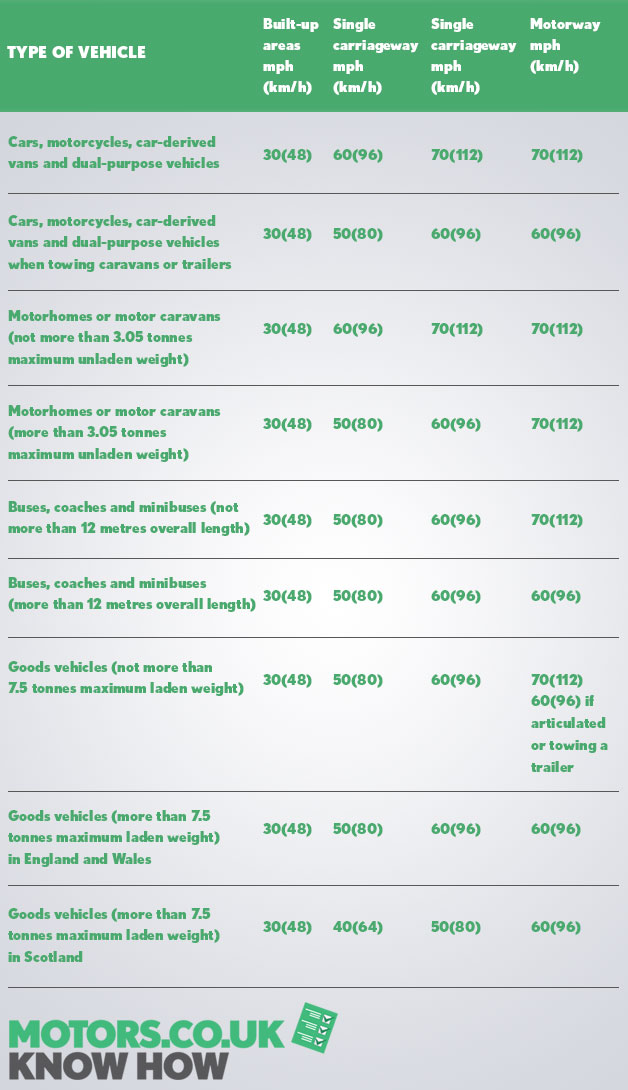 – Drink driving
If you're stopped by the police on suspicion of driving under the influence of alcohol, you will be asked to take a breathalyser test. If you're found to be over the legal limit for driving, you will be taken to the police station and asked to take another test. If this also comes back positive, you will be charged with one or more drink-driving offences.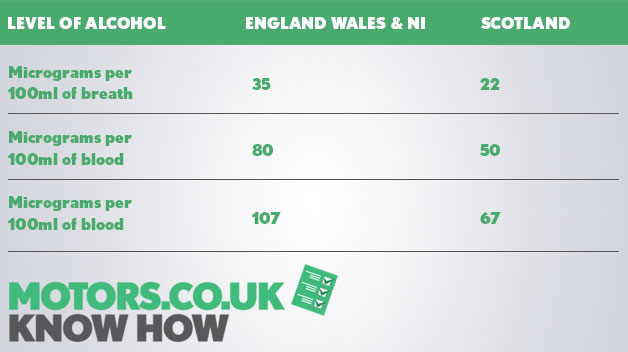 Depending on the severity of the charge and the magistrates who hear your case, punishment ranges from a driving ban to 14 years' imprisonment, plus a fine.
– Failing to comply with traffic lights or signs
If you fail to comply with traffic signals or signs – including traffic lights and school crossings – you can expect to receive a FPN for three points.
– Driving while disqualified
If you are caught behind the wheel during a period of disqualification, you will be arrested, charged and treated as a criminal offender by the police. In most cases you will be granted bail and given a court order to face the charge. The only way to avoid prosecution is to prove that you were not disqualified from driving at the time of the arrest.
Sentences for driving while disqualified range from a court fine to six months in prison.
Where can I park?
There are a number of parking restrictions in place on British roads. In towns and cities, your best bet is to look for an appropriate pay-to-park area like a pay and display or multi-storey car park.
Where there is no car park nearby, you may be able to park at the roadside – but these spots may have yellow lines painted on them (red lines in London generally indicate that there's no stopping) to show where and when you can park there.
Can you park on single yellow lines?
You can park on a road marked with a single yellow line, if there is a sign indicating when it's possible to do so. A sign will inform you when you cannot park there, showing days and times when the rule is enforced. Outside of these times, you can park on single yellow lines.
Can you park on double yellow lines?
Unless there is a sign nearby indicating otherwise, you can't park on double yellow lines at any time.
When should I use my fog lights?
When driving, your headlights should be switched on in any case of limited visibility – the most common of these is of course at night, but also in instances of foggy weather. A good rule to follow is if you can't see any more than roughly a football pitch ahead of you, you will need your lights on.
Your fog lights can generally be too powerful for other drivers, and you're at risk of dazzling the drivers of cars in oncoming traffic if you aren't careful. When visibility is very poor, it's okay to use them, but it should be done sparingly – don't flick them on and off repeatedly as it can distract other drivers.
Rule 226 of The Highway Code says: "You MUST use headlights when visibility is seriously reduced, generally when you cannot see for more than 100 metres (328 feet). You may also use front or rear fog lights but you MUST switch them off when visibility improves."
For more information on the laws of the road, and your rights as a driver, check out the Motors.co.uk Guides page.