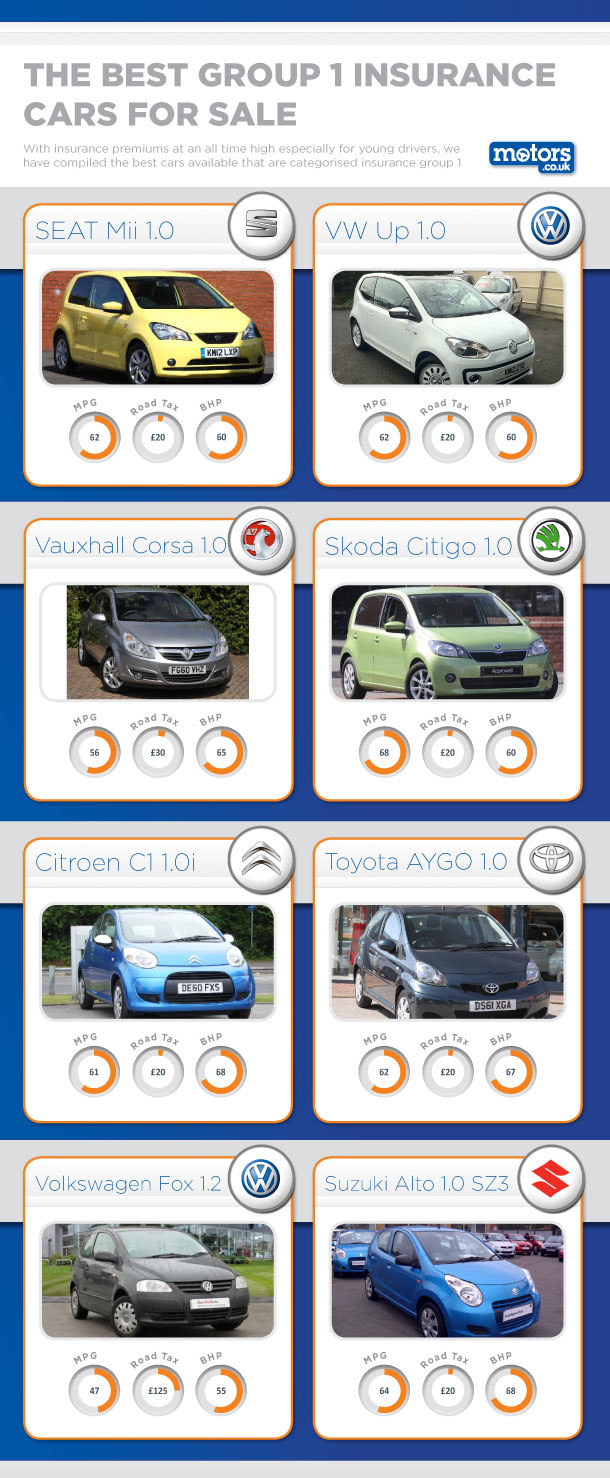 With the cost of insurance at an all-time high for students and young drivers, there has been a increase in demand for cheap to insurance cars.
Group 1 insurance cars are the cheapest to insure and with premiums for new drivers under the age of 25 sometimes over a thousand pounds you can see why.
Motors.co.uk today release a new search feature on the website to allow you to search for group 1 insurance cars for sale. Here is our choice of the best on the market including the VW Fox, Citroen C1 and VW Up.
Please feel free to place this image on your website.