It's a popular truism that you'll pay more for a convertible car during the summer months, as motorists aim to make the most of every last ray of sunshine.
If you're looking to sell a cabriolet, your luck is in. With drivers sizzling and even the roads themselves melting in the heat, there has been an increase in convertible car browsing.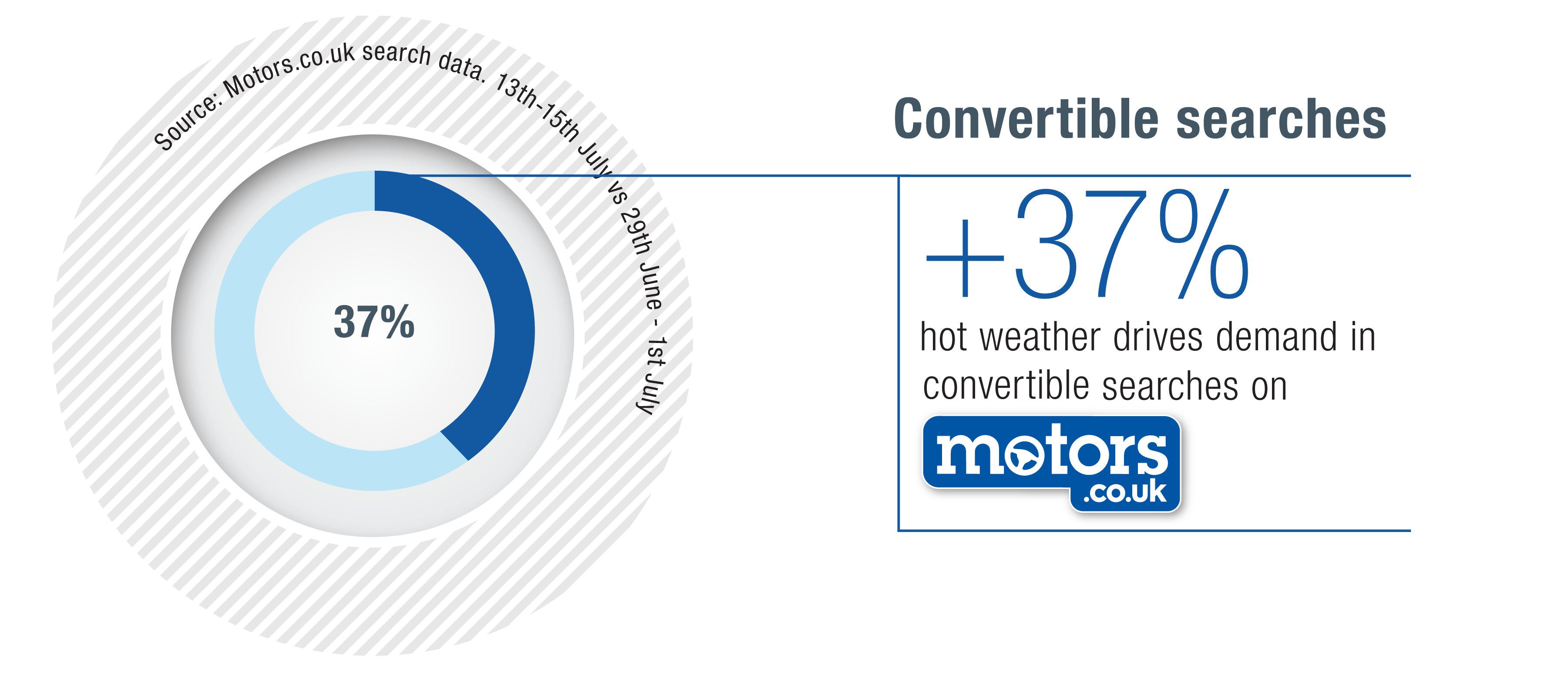 Proof that summer really has finally arrived, Motors.co.uk experienced a 37 per cen spike in convertible search traffic this week. The BMW 3 Series cabriolet is by far and away the most sought after drop-top, thanks to its premium image and four-seat practicality.
It was closely followed by the Saab 9-3, and Audi A3 and A4 – all up-market brands with rear seats and useable boots.
Obviously, there will be naysayers that warn that a cloth convertible roof will not be as secure or water resistant, particularly as the car ages. So what do you do if you've got a hankering for some wind-in-the-hair motoring? We spoke to Tim Naylor of British Car Auctions, a man who has seen the best and the worst convertible motors to go under the hammer – to give us his top five tips for buying an open-top motor: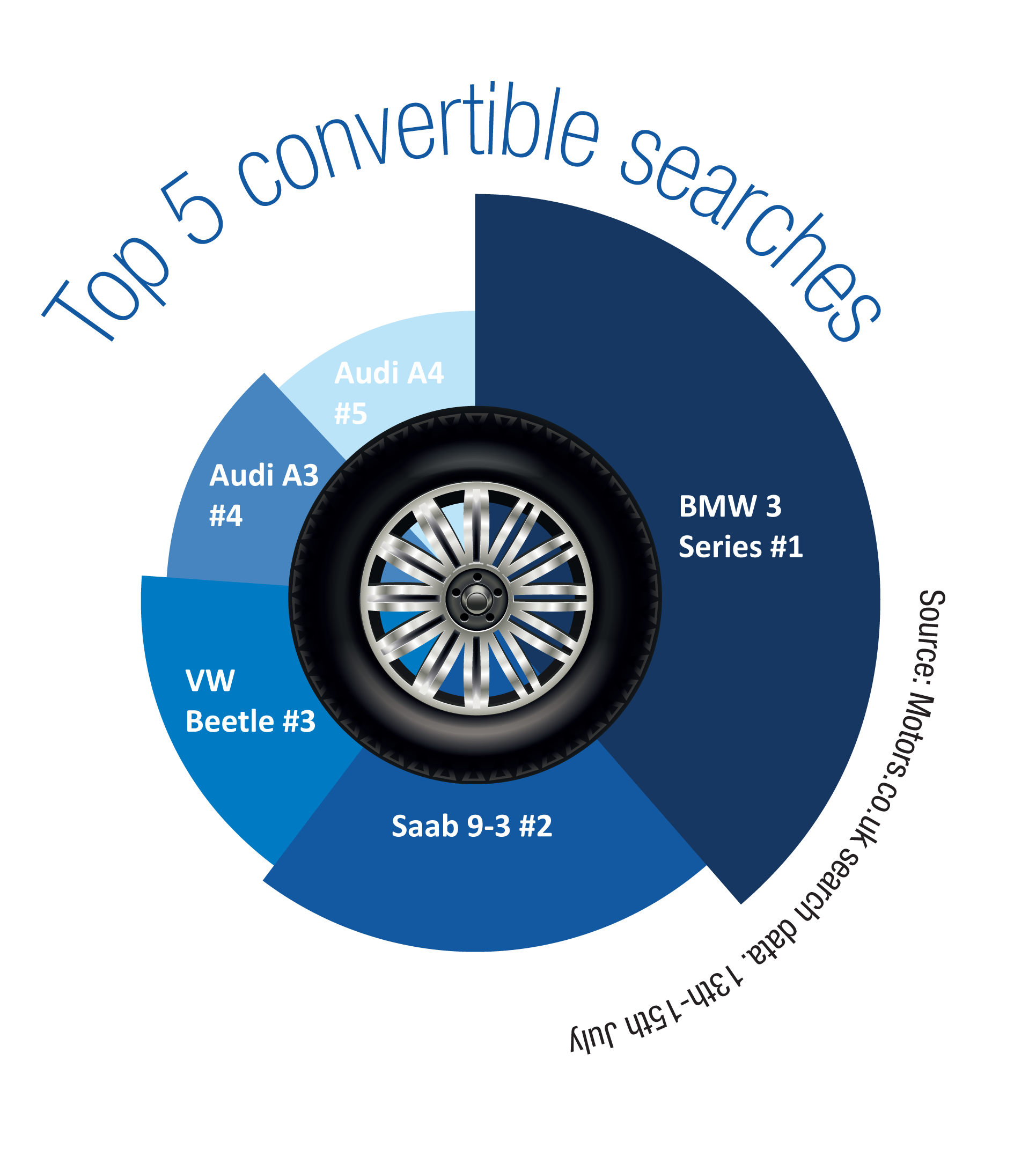 Do your homework
Read up on the make and model you are interested in and have a good idea of what the car is worth, taking into account the age, mileage and condition. If you don't 'know' cars, then bring someone with you who does when you buy.
Check the car
Always thoroughly check the car's overall exterior visible condition – paintwork, trim, tyres – and the interior – seats and carpets, for example – before deciding to buy. Take a test drive if you can. Always check the hood mechanism works smoothly and fits tightly when raised. Also check the hood fabric for damage or repairs, as they're expensive to replace.
Budget
If you are buying an older car privately, set aside some funds for a post-sale service and consider that you may need some minor repairs carried out. Remember that running costs on a performance sports convertible may be significantly higher than a typical family hatchback.
Verification
Use a data checking service which will help establish that the car is not stolen, been scrapped or written off or had a registration plate change. Ask the seller to provide a service history for the car you are interested in – on 'younger' prestige vehicles or sports cars this should ideally be with the supplying dealer. On older vehicles ask to see recent MOTs and check if the mileage data stacks up. Don't get too possessive about a particular vehicle and overlook some obvious faults
or misleading information – if the history looks wrong, then walk away.
Lifestyle choices
If a convertible is to be your only car can you live with it? Factors such as boot and interior space, visibility, road noise and driving position may be compromised, particularly on sports models. If you keep the car for one summer and then try to sell it in the autumn or winter because you realise you don't enjoy driving a convertible in the rain (or worse… snow) then you may end up losing a considerable amount of money.