People carriers have long been saddled with a 'school-run' kind of image. While immensely practical and useful for drivers with children, they don't offer much in the way of excitement or desirability.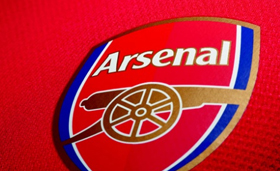 With Citroen recently announcing the new seven-seat 'Grand' version of its stylish C4 Picasso MPV, it needed a new angle to increase its appeal to the legions of dads across the country.
What better way to do that than utilise the brand's sponsorship of Arsenal football club, and rope in a few of the first team players for a car test with a difference?
Watch the following players put the car through its paces, testing out rear passenger space with free kicks and taking a well earned massage courtesy of the car's lounge-style seats.
Olivier Giroud
Per Mertesacker
Santi Cazorla
Wojciech Szczesny
In a tense finale, the C4 Picasso's automatic parking function is tested, with some of the player's Italian exotics used as props. Will the player's be able to park it without denting a Ferrari's bodywork? Click play above to find out.
You can read our own road test of the Citroen C4 Picasso here.