It's fair to say that British car buyers enjoy a rich selection of offerings from a diverse range of different car manufacturers. From convertibles to crossovers, MPVs to mud-plugging 4x4s, there is something for you no matter what your requirements. That said, there is a long list of cars that, for a variety of reasons don't make it to these shores. Below is our rundown of what we'd love to see make to the UK, and some we're rather glad aren't darkening our showrooms.
Ford F150 Raptor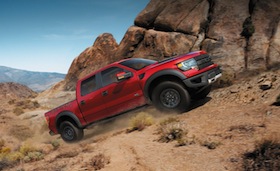 The American love of pickup trucks is something we've never quite understood on this side of the pond, with such vehicles primarily seen here on building sites and farmyards. However, the off-road-ready Raptor simply exudes cool in the typically Yankee "bigger is better" kind of way. It's not as simple as it looks either, featuring beefy suspension and other mud-plugging components to keep you going should you venture off the high street and into the rough stuff. Typically, it's offered with a gas-guzzling 6.2-litre V8 motor, though we'd be more than happy with the (slightly) more frugal 3.5-litre version.
Mercedes GLK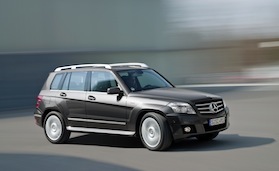 A great example of a classy SUV from Mercedes that would no doubt sell like the proverbial hot cake if offered in UK showrooms. The GLK's handsome, muscular looks and luxurious interior would be right at home with the buyers of premium compact SUVs such as the BMW X3 and Range Rover Evoque. Mercedes has hesitated bringing it to the UK up until now, claiming there simply isn't the market for it. However, there's a good chance the all-new model, due next year, will be offered in British showrooms.
Dodge Challenger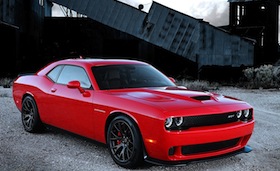 Another shining example of US car tastes not translating well this side of the pond. We've always resisted muscle cars due to their crude construction, lousy interiors and hugely thirsty V8 engines. However, for the Dodge Challenger we would make an exception. Not only does it simply exude menace, its retro styling cribs the best bits from models of old, something that both MINI and Fiat have used to great effect with the Cooper and 500. What's more, the Challenger is cheap, starting at $26,495 (£15,606) stateside. Not bad for a full sized coupe with plenty of performance potential.
Four-Wheel Drive German Saloons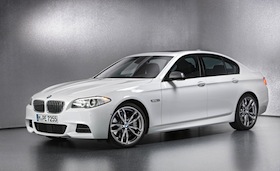 Every winter everyone laughs at BMW drivers, as their sleek handling saloons turn into liabilities in the slippery conditions. Both it and Mercedes have cottoned on to this and have begun offering their cars with the option of four-wheel drive. Unfortunately, due to the difficulties in packaging in all that hardware, they're largely not offered in right-hand-drive markets, meaning you'll currently need to head to your local Audi showroom should you want a posh executive saloon that can keep you going in the slush.
Nissan Cube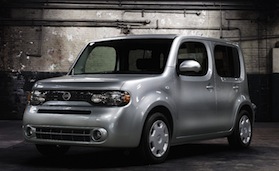 The Cube is not the most attractive car, nor is it fast or luxurious, but it is near perfect for families with active lifestyles. Not only does it have plenty of room for both passengers and luggage, it's packed with neat touches like rubberised flooring, meaning you really can hose it out if you?ve got it all muddy taking the kids and their bikes to the park. Its cubist aesthetic is also a refreshing riposte to the increasingly homogenous designs of European hatchbacks.
And those we're not so fussed aren't offered in the UK:
Cadillac Escalade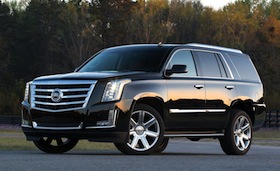 While outwardly the behemouth Escalade is similar to the UK favourite Range Rover in terms of lounging space and opulence, in reality it couldn't be further from the truth. Where the Rangie is all expensive smelling leather and elegant metal trim finishes, the Cadillac is swathed in vast expanses of plastic and hide seemingly taken from plastic cows. While the Americans may be fooled by this "luxury" vehicle, Brit buyers (with the exception of some footballers) are much savvier and simply demand better.
Geely GE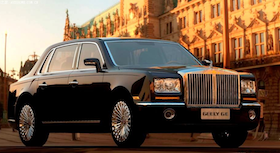 The Chinese are notoriously lax in their enforcement of copyright laws, and there is no exception when it comes to cars. The appalling GE is Geely's attempt to rip-off the exquisite Rolls Royce Phantom. But where Rolls understands that luxury is about elegance, space and light, the GE majors on chintz, and comes with a single rear throne instead of the normal three-seater bench. Just the thing for the businessman suffering from emperor syndrome… That said, the GE does only cost the equivalent of £30,000, around a tenth of what a fully specced Phantom would set you back.
Tata Nano
Cheap cars can be very appealing, as has been proved by the popularity of Dacia and its Sandero, currently the UK's least expensive model. On the face of it then, the Tata Nano, which holds the crown for the world's cheapest car, would prove to be just as big a sales hit if introduced over here. We never got the chance to find out; the Nano is so poorly built and equipped it failed to meet European standards for crash safety. And – almost more importantly – it looks hideous. Next!
Suzuki Kazashi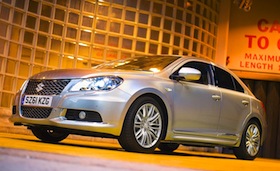 Looking to increase its family car offerings here in the UK, Suzuki began importing the Kizashi compact saloon. Designed to appeal to the American market, it came with an oversized (and relatively underpowered) 2.5-litre four-cylinder motor mated to CVT gearbox. While fine for cruising up the Interstate – or whatever Americans get up to in their cars – the Kizashi never really worked here, being both thirsty and lethargic to drive, and was swiftly dropped. Shame really, as it was well equipped (even coming with a switchable four-wheel-drive system) and was rather handsome too.
Nissan Moco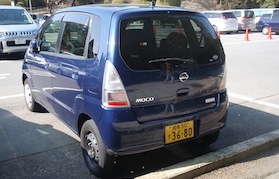 'Kei' cars are all the rage in Japan; their tiny dimensions and ultra-low running costs fitting in well in a country so tight on space that new car buyers require a letter from the police telling dealerships they have somewhere to park it. The Nissan Moco is one such car, and despite offering cheap, practical urban motoring, its sheer utilitarianism would put off UK buyers, who thanks to cars like the Mini and Fiat 500, like an air of premium quality to their small cars – something that the Moco, with its boxy looks and cheap interior, really wouldn't fit with.