Whether you drive a classic car or a gadget-filled modern computer on wheels, there are plenty of accessories to help you and your passengers enjoy the journey. We've collected together some of the Motors.co.uk teams' top suggestions for accessories but we'd love to hear your thoughts, so please do get in touch on our Facebook page.
1. Screens, screens, screens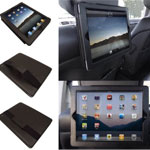 While there are plenty of hi-tech and expensive in-car entertainment systems available, many people already have their own tablets and mobile devices at home. However, for a cost-effective way to keep friends and family entertained in the back seat, this executive headrest tablet holder is a real bargain at less than £15. Plus, it comes in all sorts of colours to match your trim!
2. Handheld vacuum cleaner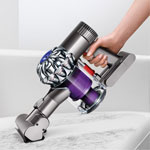 Whether its animals, children or friends making a mess in your back seat, it doesn't hurt to keep a cordless vacuum on standby. After all, you never know when you'll need to carry the mother-in-law or your boss and you don't want to be thinking about dog hair or crisp crumbs when you are trying to make a good impression. While there are plenty of cheaper options around, the Dyson handheld range matches power with style to deliver great results.
3. Dash cam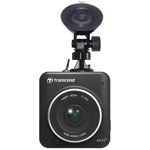 With accidents on the increase and insurance excess on an upward spiral, dash cams are fast becoming the accessory of choice. Depending on the model, they can record footage on a memory card, upload it to the cloud and track your position using GPS. Useful for monitoring driver behaviour and replaying crash situations, Auto Express recently named the DrivePro 200 the best dash cam on the market and, at less than £100, it's a lot cheaper than many of its competitors.
4. NavMat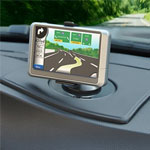 Yes, we know that lots of cars now come with in-built satnav technology but, for those that don't, the NavMat is an ingenious little piece of kit. Endorsed by the Association of Chief Police Officers, the different varieties suit all types of phone and sat nav device, preventing tell-tale rings on the windscreen and stopping the sat nav from sliding all over the place.
5. Portable charger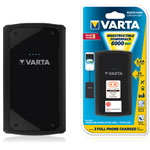 While you are out on the road, it pays to keep your phone topped up in case of an emergency situation such as a breakdown, accident or flat tyre where you may need to make a call for some help. This handy range of Indestructible power packs is a great addition to your emergency travel pack, with cordless options providing up to three full mobile phone charges before running out of juice.