We've all been there – nose in the Highway Code book, trying to remember what on earth that squiggly line means before the driving theory test tomorrow – and what's the difference between a triangle and a circle again?
It seems years after passing, some drivers still aren't sure. Here's a list of alternative interpretations for many of the signs commonly found on UK roads – and what they could really mean.
Just don't study this version if you have your theory coming up!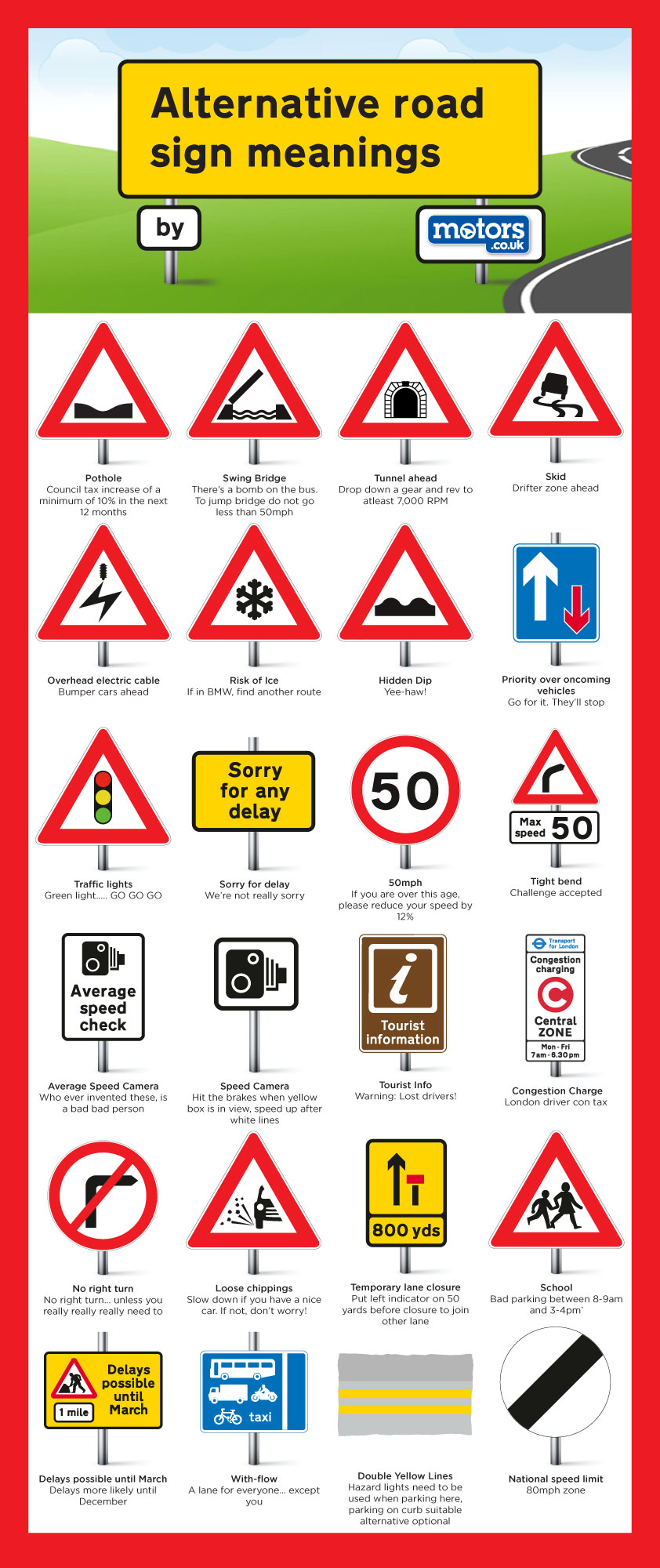 Please feel free to place this infographic on your website.